Community-Owned. No Membership Required.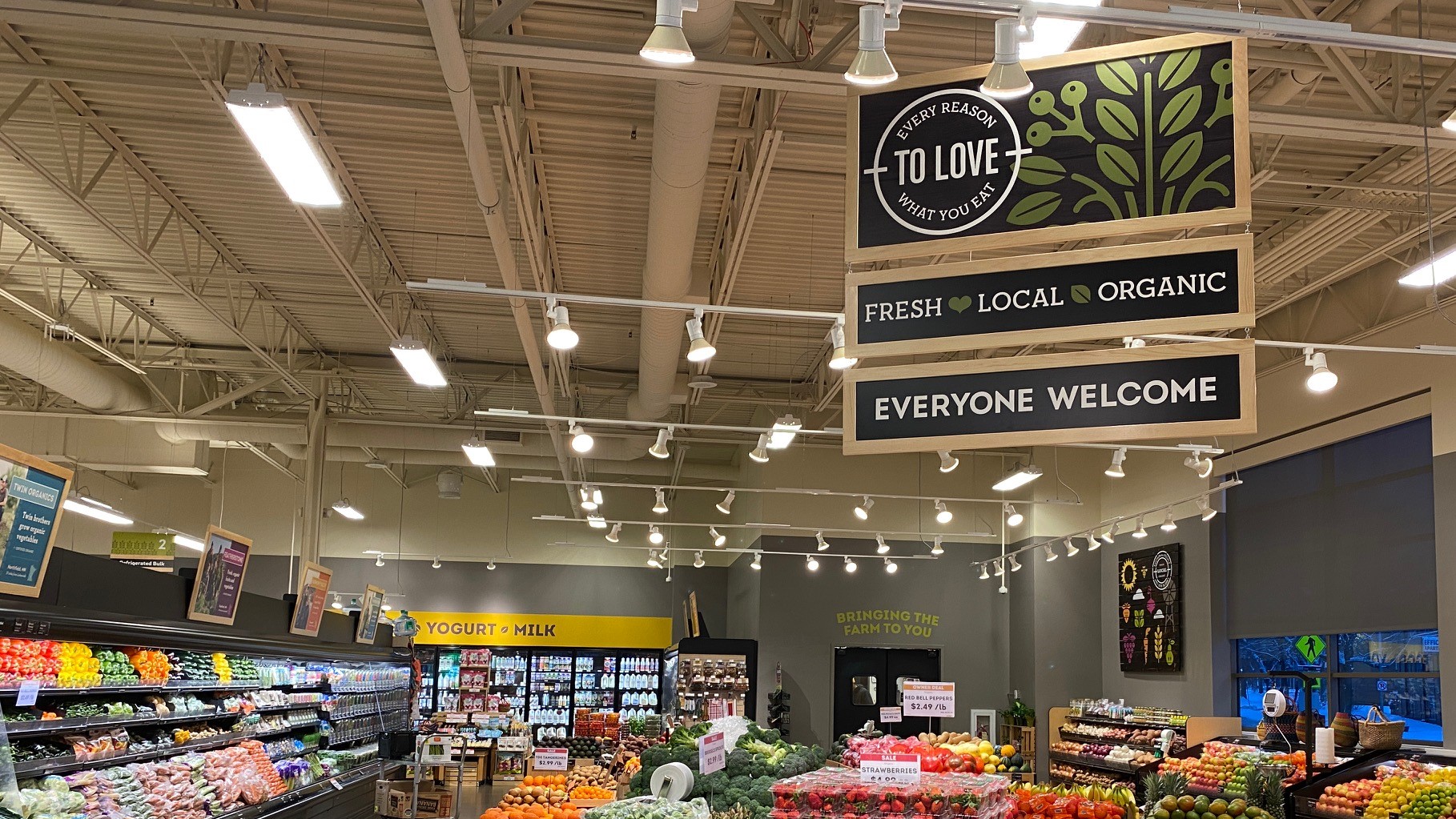 No membership required
Anyone can shop at the co-op. There are special deals and benefits to being an owner, which is technically a stock purchase that costs $90, lasts for life, and can be sold back to the co-op if you move away. But it's not required. Lakewinds is open to all, with regular sales for all shoppers, and the best organic produce and local, sustainably raised meat around.
---
Local community-owned
When you shop at the co-op, profits stay in the community. The owner isn't a billionaire or a huge conglomerate, the owners are your neighbors: more than 30,000 of them, in fact! In profitable years, those profits go back to the community in a few ways:
To owners through patronage dividends.
Through investments in existing stores and building new ones.
To support the local food system.
To employees through profit sharing.
Speaking of which, we work hard to support our staff, with a positive, strong work culture that fosters career growth. Of the 300+ staff members, 72% are full time and 33% have been with the co-op for more than 5 years.
---
Bringing the farm to you
While other organic food stores consider Illinois to be local, we have a different way of measuring food miles. To us, "local" means Minnesota, Wisconsin, northern Iowa, and eastern South Dakota. Anything further than that doesn't make the cut. Our numbers prove that we're committed to local, too:
75% of our meat sold is locally raised.
79% of our milk, butter, and eggs sold are local.
Our produce is, on average, 94% organic throughout the year, with 23% of produce sales local (which is strong considering the short growing season).
---
Partnerships with local farmers
Our team works closely with local farmers. We visit their farms, we know their challenges and goals, we see with our own eyes how they treat their livestock and land. If they say they follow regenerative principles, we've seen their rotational grazing practices. If they're pasture-raised, we know the animals are on pasture most of the year. As much as we're able, we're the eyes and ears for our customers, who trust us to provide ethically raised meat, milk, eggs, and more.
Meet the farmers who provide our locally grown produce.
---
Vetted, high-quality products
We're particularly known for our high-quality, organic produce and local, sustainably raised meat. But before any item gets to our shelves, it's evaluated to make sure it meets our strict quality standards. That means no artificial colors, flavors, or preservatives; no high fructose corn syrup or hydrogenated oils; no nitrates or nitrites; no added hormones, and more. Our clean skin care has no parabens, phthalates, petroleum, triclosan, microbeads, and more. You can shop with peace of mind, knowing we've done the research for you.
---
Care for community
As a co-op, we support the community in various ways. We:
Give grants to local sustainable farmers through our Lakewinds Organic Field Fund (LOFF) program.
Donate seeds and plant starts to community and school gardens.
Support food shelves and hunger relief programs through donations of food, personal hygiene products, and other supplies.
Sponsor the Mill City's Farmer Market, Emerging Farmers Conference, Neighborhood Forest, the Local Emergency Assistance Farmers Fund (LEAFF), Local Food is Essential (LFIE), and more.
Learn more about our community giving programs.
When you shop at the co-op, your support starts a domino effect that moves throughout the local food system. It leads to stronger local sustainable farms, supported community organizations, a healthier environment, and a healthier you.
See what's on sale now, learn about our environmental commitment, or explore our grocery delivery option.