Lakewinds Food Co-op Chanhassen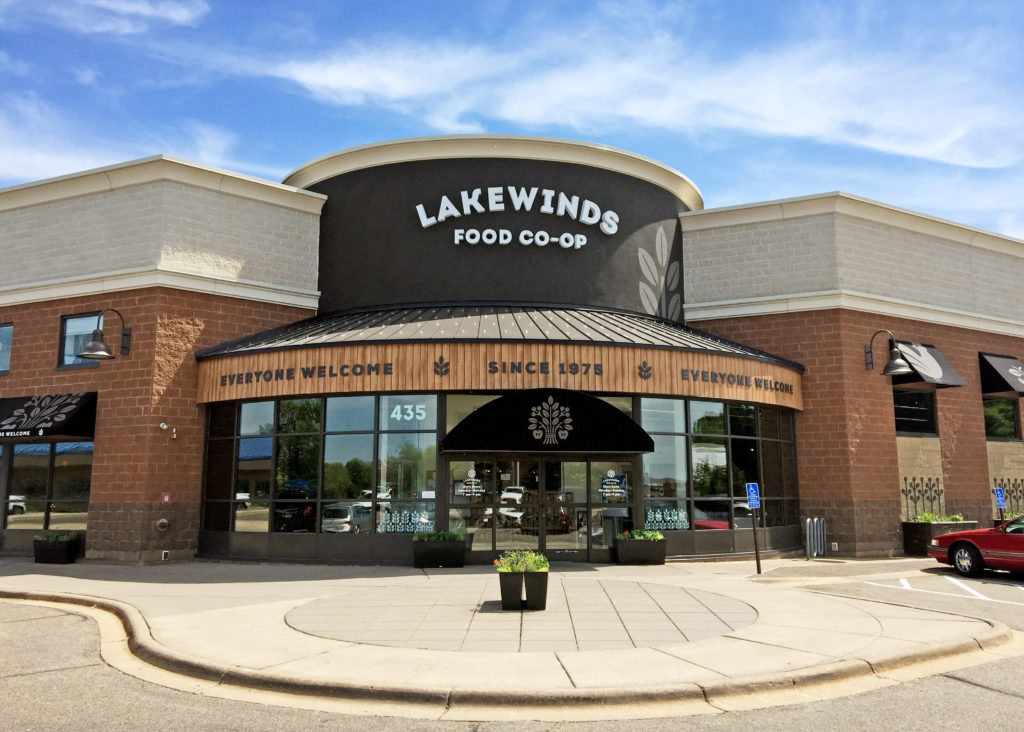 435 Pond Promenade
Chanhassen, MN 55317
Store Hours
8 am - 8 pm daily
At the Lakewinds Chanhassen location, you'll find locally grown organic produce, meat, specialty items, and delicious meals to go. From our on-site bakery to pizza by the slice and grab-and-go meals, we have a variety of ready-to-eat meals that make life easier. Stop by the best natural food store in the southwest Twin Cities, where there's no membership required to shop. All are welcome!
Discover:
Hot pizza, available by the slice.
Grass-grazed, local meats, cut to order at our meat counter.
Organic, locally grown vegetables, including pre-chopped.
Deli meals to go, with entrees and pizzas also available in the frozen aisle.
Made-in-house baked goods.
Sustainably sourced, protein-rich snacks.
Natural skin care and beauty items, as well as supplements to support better health.
Find that and much more at this natural food store!
Co-op Update
The cafe is open, so you can eat your scratch-made food from the deli while you're at the co-op.
The hot bar and salad bar are open from 10 am to 7 pm daily.
Find a number of your favorite wraps, sandwiches, entrees, sides, salads and scratch-made dressings pre-packaged on our grab-and-go shelves.
We also have a number of heat-and-eat meals for those nights you're too busy or not motivated to cook and want healthy takeout options.
We have a variety of scratch-made deli entrees, soups, scones, pizzas, and more available in our frozen aisle for your convenience.
Thanks for supporting the co-op!
The Lakewinds Chanhassen location is conveniently located, just south of Hwy 5 and Great Plains Blvd. You'll find organic produce; locally raised meats, cheese, milk, eggs, and grains; and more delicious food to love at this natural food store. Discover the great selection of clean skin care items, from locally made bar shampoo and conditioner to luxurious moisturizers and body care products. Find a wide variety of supplements, too. Shop with confidence, knowing that everything is assessed before it is allowed on shelves. Only items that meet strict product standards make the cut at this natural food store, which offers much more — like delicious scones, cookies, and cake slices, baked on-site in our Bakehouse, and fresh salads, wraps, sandwiches and more from the deli, where everything is made from scratch.