Lakewinds Food Co-op Minnetonka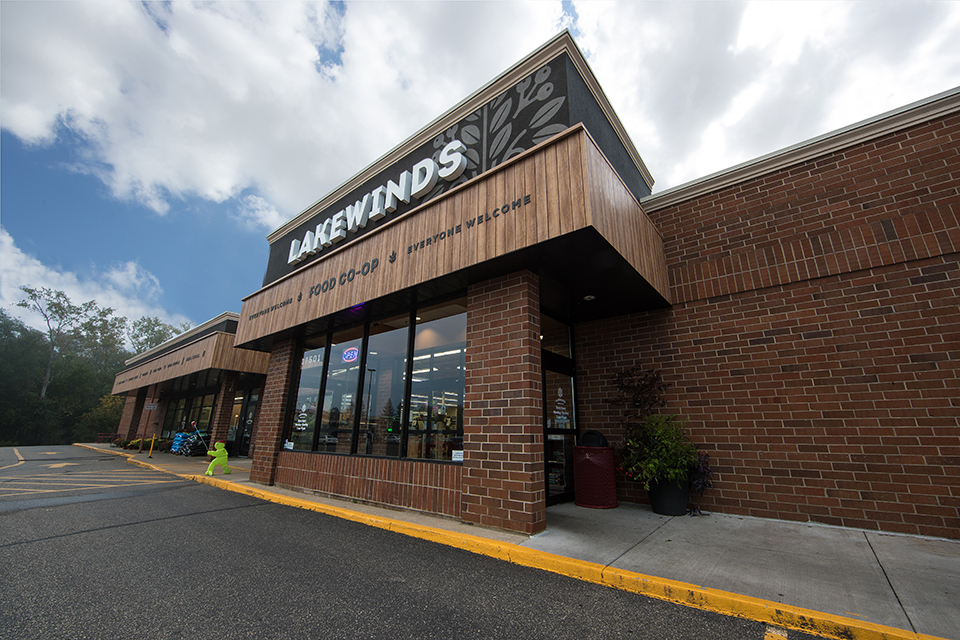 17501 Minnetonka Blvd
Minnetonka, MN 55345
Store Hours
8 am - 8 pm daily
At the Lakewinds Minnetonka location, you'll find locally grown organic produce, local sustainably raised meat, specialty items, and delicious meals scratch-made in our deli. Welcoming, friendly staff help make your organic grocery shopping an enjoyable experience!
Discover:
Grass-grazed, local meats, which can be cut to order.
Organic, locally grown vegetables, including pre-chopped options.
Hot wood-fire-grilled pizza, available whole or by the slice.
Hot bar and salad bar options, plus deli meals to grab and go.
Sustainably sourced, protein-rich snacks.
Natural skin care and beauty items, as well as supplements to support better health.
And much more to give you a wonderful, organic grocery shopping experience!
Co-op Update
Our salad bar and hot bar are open, with breakfast starting at 8 am, lunch at 11 am, and closing at 7 pm.
Our cafe area is open, so you can enjoy a scratch-made deli meal while you're at the co-op.
We have a variety of scratch-made deli entrees and pizzas available in our frozen aisle for your convenience.
Thank you for supporting the co-op!
Organic grocery shopping
The first Lakewinds opened in Minnetonka, so this location has been a long-time favorite for local, organic grocery shopping. Our dedicated team researches every item before it arrives on our shelves to make sure it meets our high product standards. We read the labels so you don't have to — you can do your organic grocery shopping with confidence! We partner with local farmers, which helps reduce food miles and strengthen our local food economy. And we offer a variety of products for special diets, because we want healthy living to be inclusive for everyone. Discover Lakewinds: Bringing the farm to you since 1975.